Katie Moore, Managing Director, Fund Investment Team
Looking Toward the Future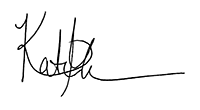 Thank you for taking the time to read our 2022 Diversity, Equity & Inclusion report and for joining us on our journey. While this is only a snapshot of the work we've undertaken, we believe it illustrates Hamilton Lane's commitment to turning up the volume on our efforts so that every voice is not only heard, but amplified.
At the heart of everything we do is maintaining our culture of belonging – a culture that attracts the best talent and offers our people the opportunity to stay and grow their careers here. To us, culture and inclusion go hand in hand, and we will maintain our successful approach by offering programs that deliberately educate and support our teammates, by listening to each other's collective experiences, and, importantly, by fostering an ongoing responsibility at the Board, Executive and Manager levels. This circle of belonging and accountability is essential to expanding the reach and impact of our work going forward.
Although this report is a great testament to our commitment, we know there is still much more work to be done. When it comes to Diversity, Equity & Inclusion, our clients, our employees, our communities -- they are demanding progress. While we are encouraged by the momentum for change already underway, ongoing progress will require greater focus and deeper assurance across the globe.
At Hamilton Lane, we know that our position as a global asset manager and capital allocator puts us in a position of strength to drive meaningful change in our industry. Look for us to continue to invest in diverse organizations and with firms that are working hard to make meaningful progress. We will also find new ways to use our platform to promote DE&I across our industry and through additional strategic partnerships with changemaking organizations. Furthermore, it is paramount that we use our data and technology to track progress and provide more transparency that enable us to make informed decisions.
We are grateful to all of our employees, clients and industry partners who contributed to the work covered throughout this report. We remain proud of and committed to our award-winning culture, our internal and external efforts that advance DE&I and our ongoing mission to "enrich lives and safeguard futures."
As we look forward, we will take the best of what we've learned over the past 30 years with the knowledge and confidence that where our focus goes, our progress goes. At Hamilton Lane, we are All In.